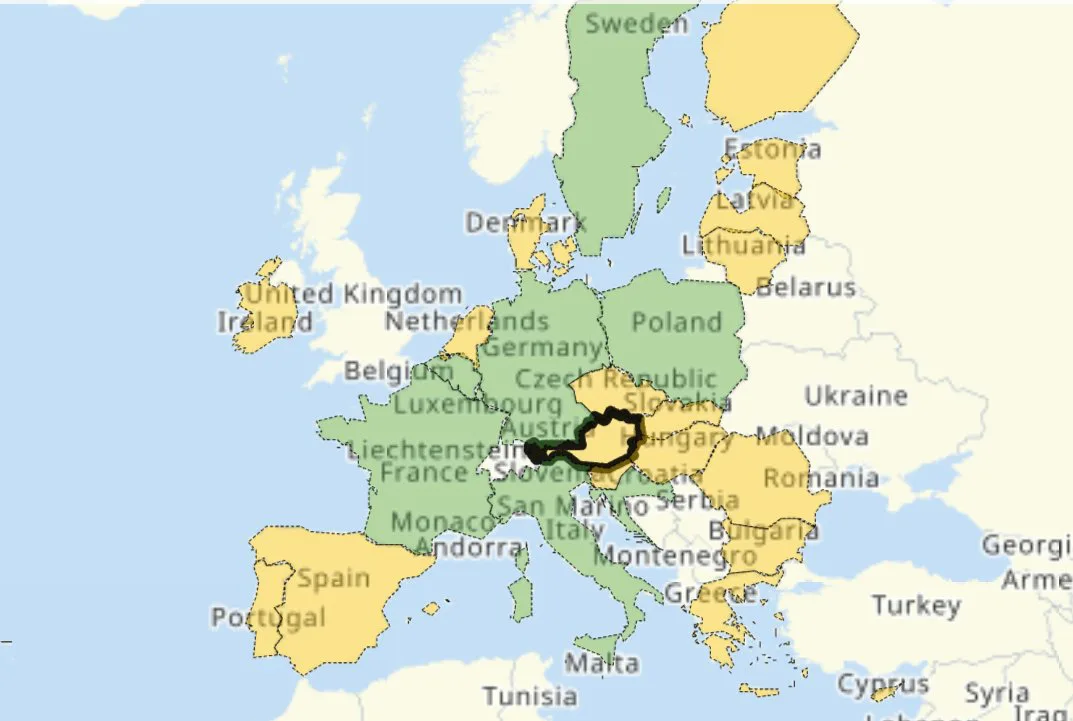 "Planning by the European Union and all its Member States for a safe resumption of travel in Europe is underway. While protecting public health remains a priority, everyone should be able to enjoy their holidays, visit family and friends and travel for any other purpose," says an official EU website called reopen EU, launched as part of the gradual easing of the lockdown.
Corona travel advice for the EU
With reopen EU, travellers will get the information they need to plan their holidays in Europe safely, with due regard for their health, it says: "The information is frequently updated and is available in 24 languages".
Reopen EU tested in Germany
I have just tested this briefly using Germany as an example – it also works easily on a mobile phone.
You select the country in a menu and shortly afterwards you will find out what is allowed there – and what not. In Germany, for example, you are already allowed to do quite a lot, but there are restrictions, especially for people from third countries.
Good timing for travel information
The timing for this website is great – provided that it is actually updated as often as the initiators promise. Because now travellers can use it to plan their international summer holidays without any problems. Or they can stay in their own country. Which is also nice and also promotes the local economy.